Excerpt from the journal of Sa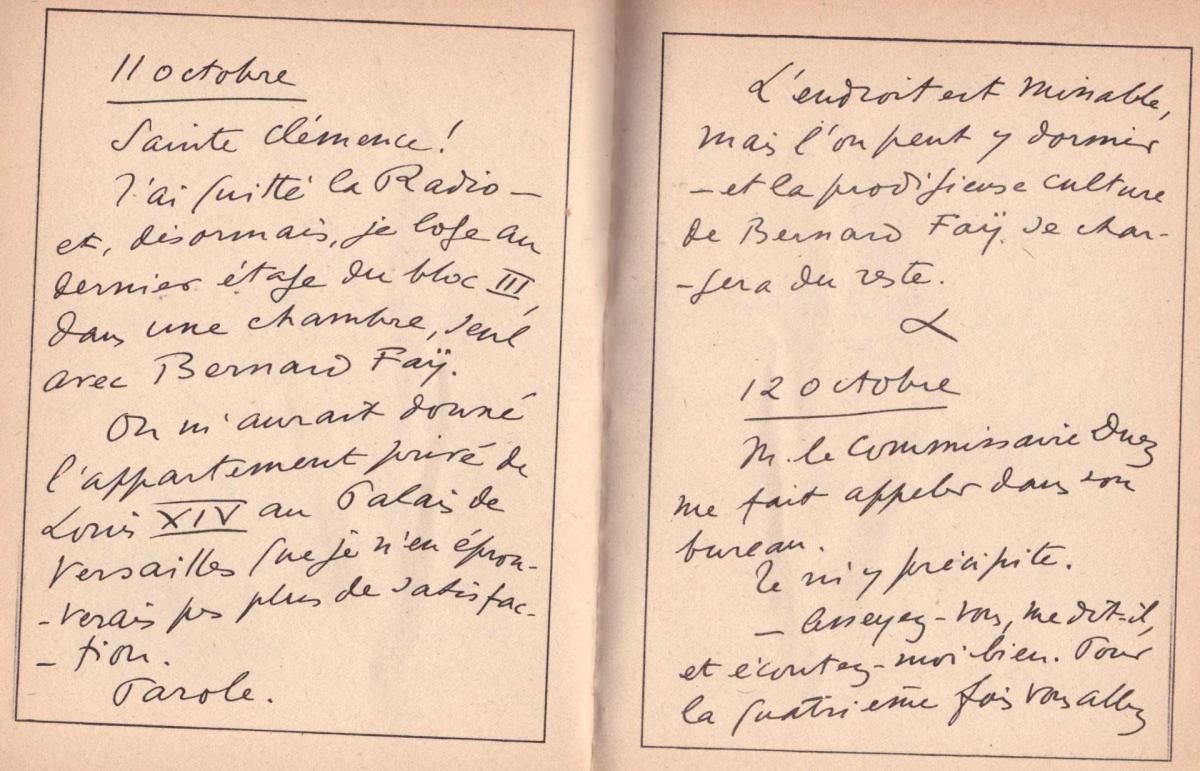 Le 11 Octobre
"Sainte Clémence!
j'ai quitté la radio - et, désormais, je loge au dernier étage du bloc 3 dans une chambre, seul avec Bernard FAŸ . On m'aurait donné l'appartement privé de Louis XIV au Palais de Versailles que je n'en éprouverais pas plus de satisfaction. Parole.
L'endroit est minable, mais l'on peut y dormir - et la prodigieuse culture de Bernard FAŸ se chargera du reste."
_____________________________________